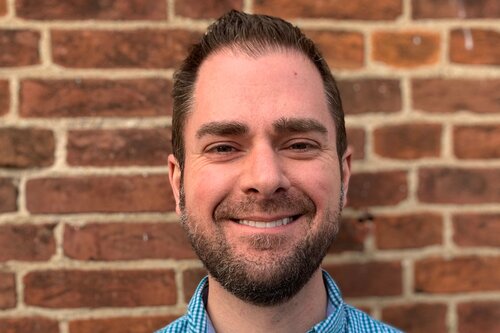 Nick Donovan, Lead Designer and Sales Manager
Nick Donovan started his career as designer/ salesperson with Peacock & Company in 2012, helping hundreds of clients realize their dreams along the way. Prior to Peacock and Company Nick worked 7 years in home improvement in a retail setting, and 5 years in the Appliance and Electronics world.
Nick has experience designing all kinds of spaces from small bathroom projects, kitchens, room additions, and entire house remodeling projects. He finds the most enjoyable part of his job is working with a wide range of design ideas and styles and the uniqueness of each project.
Nick received a Bachelor's degree in Fine Art from IUSB, with a focus on Printmaking. He lives in Granger, IN in a historic farmhouse with his wife, two kids, dogs, cats, chickens, and enjoys woodworking and home projects to keep him busy away from work.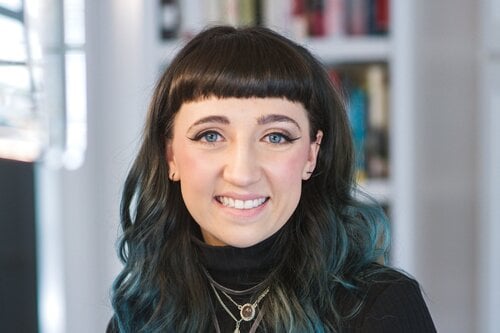 Abby Stojke, Designer
Abby likes to think of her career as one big learning experience that continuously grows with each project and collaboration. With a dedication to functionality and a curiosity for the affect environments have on human behavior, she keeps her work practical, relevant and uniquely creative.
She earned her Bachelor of Science in Interior Architecture from the CIDA accredited program at the University of Wisconsin-Madison. She assists clients by creating photorealistic renderings to view the potential for their spaces as well as construction documentation for project use.
She is a new resident of South Bend but has enjoyed her time here being with her partner and their dogs.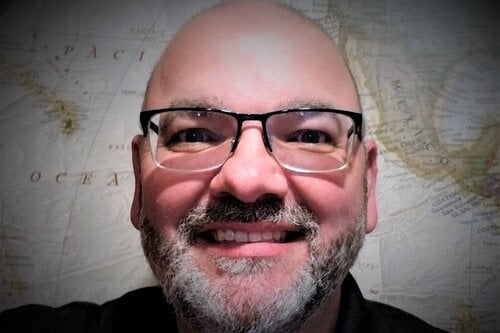 Michael Lang, Designer
Michael Lang came to Peacock and Company in 2019 but has been helping his clients love where they live for nearly 20 years. Prior to joining our team, he worked 12 years as a kitchen and bathroom project specialist and five years designing interior and exterior entertainment spaces, such as game rooms, fitness rooms, and patios.
Michael thoroughly enjoys assisting his clients in designing spaces that are uniquely theirs. His process starts with listening to what the client wants, then coming up with a plan that includes everything the client needs, and finishing things off by sprinkling in those special touches that give his client's spaces the perfect balance of form and function.
Michael earned his Bachelor's degree in Business Management from Ithaca College (NY). He has lived in the same 115 year old farmhouse with his wife since moving to South Bend from New York over 20 years ago. Michael enjoys spending time with his son, his two golden retrievers, working on upcycling projects, and coaching baseball.