Schedule A Free Consultation
Our office and showroom staff are ready to discuss your needs. Peacock's consultants are here to help you through the remodeling process. We have adjusted our process to consult virtually or in-person, depending on your preferences.
Requesting your free virtual or in-person consultation, with the form below, is the starting point for your remodeling plans.
Fill out this form and click to send, and a Peacock remodeling specialist will contact you soon.
Our Design Process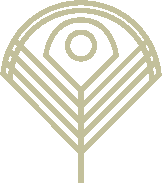 Schedule your Consultation
Submit this form, and we'll connect you with a
professional design consultant
to discuss your upcoming home improvement project. Our team can set up a video conference with you from the comfort of your own home or meet with you in person.
Connect with a Designer
A member of
our design team
will video conference with you or visit your home, giving you the opportunity to showcase your project and share your vision. If we're meeting virtually, please have a tape measure handy and send us 3 to 5 photos in advance of the area you wish to remodel.
initial cost assessment
Based on the specifics of your project and our experience with similar ones, we'll invite you to our showroom to review an initial cost assessment. This will provide an estimated budget range for your project.
Design agreement
Once we align on the budget range and project scope, we'll enter a Design Agreement. We will work with you to select finishes, review 3D plans of the project, and develop a detailed overview of your project.
proposal
We provide a detailed, fixed-price proposal outlining every aspect of your project. At the end of this step, we'll collect a deposit and your project will be scheduled.
Contact Us
Peacock & Company
1147 Mishawaka Avenue
South Bend, IN 46615