Enjoy a luxurious shower or a lavish soak after a long day in your brand new bathroom. Prepare for your morning in peace and ease with plenty of counter space and storage. You begin and end your day in your bathroom. You deserve a premium space that supports your most personal routines. A custom bathroom remodel is a perfect way to increase your home's value and enhance your quality of life.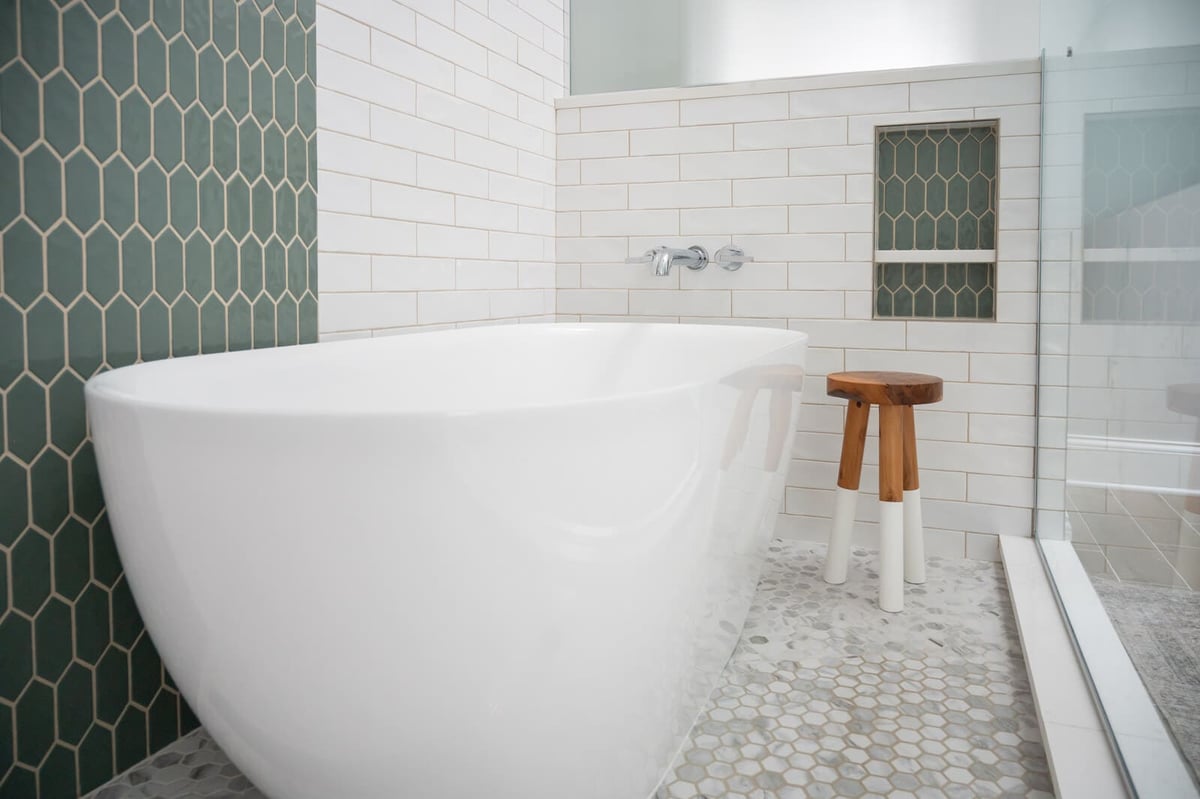 How Much Does it Cost to Remodel a Bathroom in South Bend?
A bathroom remodel in South Bend depends on your goals, the size of your bathrooms, the materials you select, and the elements you plan to include. A mid-range bathroom remodel costs an average of $24,4000. If you are investing in a universal design to age in place or increase accessibility, the local average for your spend is $38,100. If you spring for luxury materials and features, the average cost of an upscale bathroom remodel in South Bend is about $75,000.
What is the ROI on a Bathroom Remodel?
Bathroom remodels provide relatively high ROI compared to some remodeling projects. The return on your investment for a basic bathroom remodel or universal design was around 68 percent in our region of Indiana in 2022. When you add high-end materials and more personalized elements, as in a luxury project, you can expect to see about 55 percent of your investment when you resell.
How Long Does a Bathroom Remodel Take?
Your contractor will be the best source of information for the process and timeline of your project. Bathroom remodel projects often create less disruption to daily life than a room with no alternate, but no one enjoys waiting their turn for the shower. Your bathroom remodel will take about 1-3 months, depending on the size of your bathroom and the elements you include.
Let's Build You a Premium Bathroom
The best bathrooms in South Bend start with a phone call or message to Peacock & Co. Let's create a bathroom that works just for you. We cannot wait to hear about your project! Reach out today.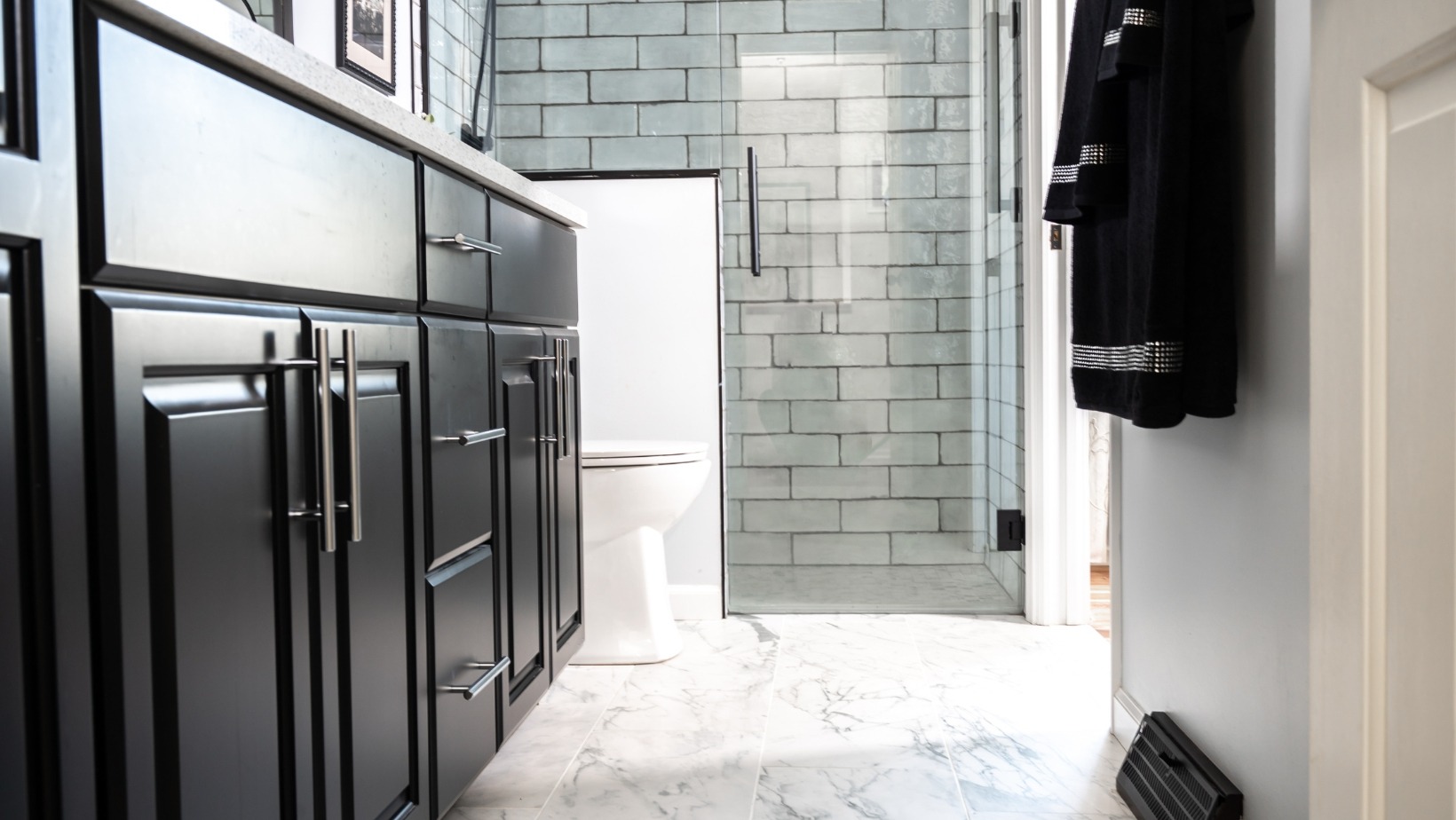 Tell Us About Your Bathroom Project!
OUR Bathroom REMODELING WORK
BATHROOM REMODELING BLOGS
How Much Does A Bathroom Remodel Cost In South Bend?
June 29, 2023