Basement Remodeling in South Bend
Basement remodels are fantastic ways to transform underused space into precisely the features your home lacks. Add bedrooms, living space, specialty areas and express your style. The sky, or the ceiling, in this case, is truly the limit. Whether you're in the market for a new space for entertaining or a private place for your in-laws to stay, a basement remodel might be just the ticket.
At Peacock and Company, we adore completing basement remodels because of their versatility. Our unique and efficient design/build process allows us to customize our plan and deliver on the dreams we discuss. Our stunning results and satisfied clients throughout the South Bend area speak for themselves. If you are interested in a basement remodel in the South Bend area, we would love to talk to you!
Basement Remodel Ideas
Beautiful tilework, fantastic built-ins, personal touches make a basement remodel sing. We've got you covered if you need a little inspiration to design your perfect basement space! Here are a few of our favorite ideas for basement remodels:
Fireplace: Fight dark cave vibes with a cozy fireplace. Basement living spaces become warm and inviting with the addition of a fireplace.
Display Wall: Basements are great places to display your unique collections. Consider a custom display to show off your collectible antiques of sports memorabilia.
Home Gym: This is a classic for a reason. Build the home gym of your dreams and skip your old membership's hassle, commute, and fees.
Entertaining Area: Build a video gamer's paradise, a board game wall, or classic wet bar. Basement entertaining areas are great ways to optimize your space to host your friends and enjoy your hobbies.
Mother-In-Law Suite: Private living space with a bedroom and bathroom allows guests to stay for extended periods and retain privacy. These are excellent for parents needing care or adult children, as well as families with asynchronous sleep and work schedules.
Music Space: From soundproofing to electrical work designed to run complicated recording machinery, consider a home music space to practice or record.
Home Office: You may find the space for the home office you have always dreamed of in your basement remodel! Tuck yourself away and work in peace in your new basement office.
Playroom: Leave the mess underground! Build a playroom with storage galore and lots of room to move.
Home Theater: Use the dark space to your advantage and build a luxe home theater to bring the cinematic experience to your everyday experience!
Basement Remodel Costs
The remodel cost will depend more on the type of project you are planning. For example, prices of kitchen remodeling projects will be relevant if you plan to add a kitchenette. Bathroom remodel prices are important if you hope to build one in your basement. Structural changes, such as adding or extending a fireplace, also impact the cost. Your cost per square foot will also depend on the quality of your materials, upgrades, and finishing choices.
About Us
We have been in business for more than 35 years in the Michiana area. Peacock and Company's current owner Dan Asleson purchased the company in 2018. Dan Asleson, whose extensive non-profit and business background has kept Peacock flourishing and connected to the South Bend Community. Dan is a Cub Scout leader and Junior Achievement classroom volunteer and board member.
Peacock and Company have a long history of quality remodeling results in South Bend. Our current services include:
Basement remodels
Historical home restorations
Second story additions
Whole-home remodels
Kitchen and bathroom remodels
Sunrooms and garage additions
Get a Premium Remodel in South Bend
We are looking forward to talking to you about your basement remodeling vision. We are confident we can use our expertise to bring it into reality, even better than you imagined it. We know you'll be thrilled with our premium remodeling results. Reach out today if you're in the Michiana area to start the basement remodel of your dreams!
We have proudly served the Michiana area for 35+ years. Here is a map of where we commonly work:
HELPFUL REMODELING RESOURCES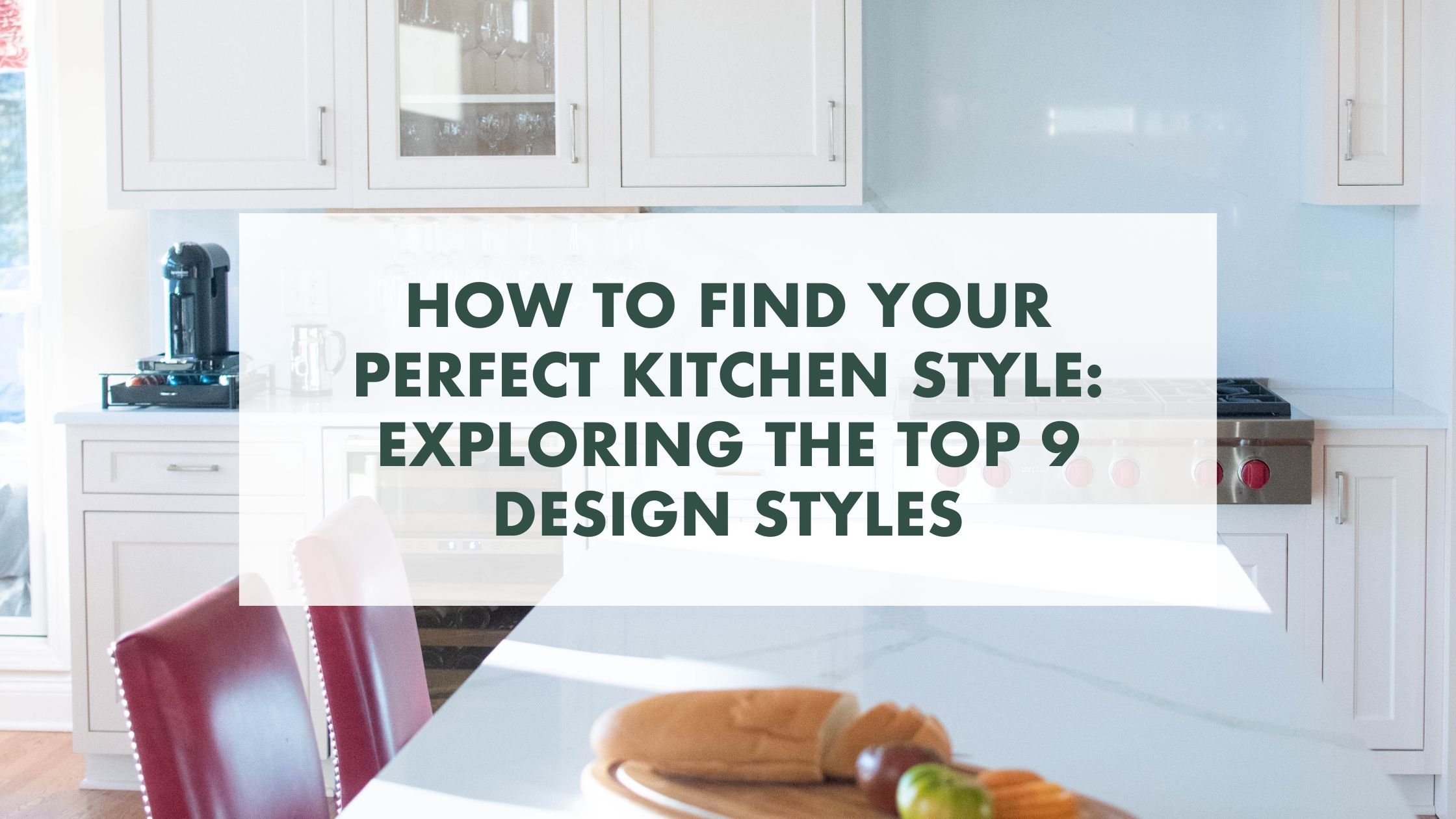 How to Find Your Perfect Kitchen Style: Exploring the Top 9 Design Styles
September 08, 2023
Your home's kitchen is a haven where family and friends come together to create beautiful memories....